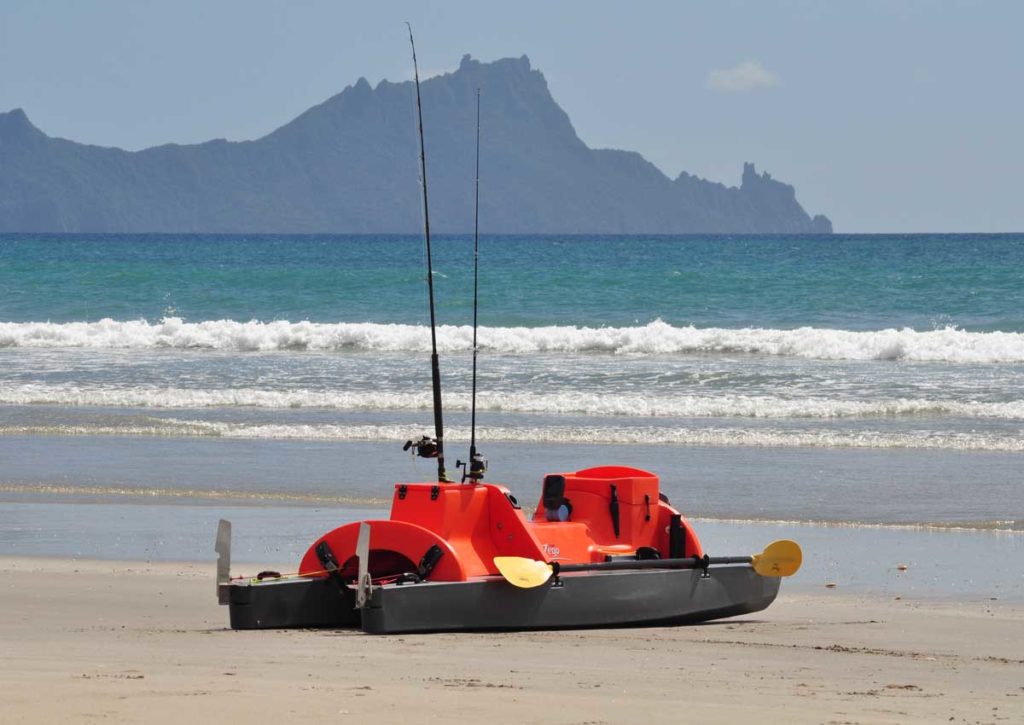 The Zego Kayak is unlike any other kayak.
This kayak is a catamaran configuration, constructed from extremely durable polyethylene. The multi-hulls provide superior stability that makes it ideal for fishing because you can stand up to cast and play the fish.  Rudders and foot pedals are standard.  The kayak easily disassembles into 4 components for transport.  Suitable for a single adult. A small outboard engine can also be fitted.
Great Value, Durable and Stable!
The Zego kayak offers unrivaled stability in a compact and affordable package. This kayak is far more versatile than your usual fishing kayak, and has many other practical applications – your family will love to paddle the Zego Kayak, and it is a safe and practical configuration – especially when movement is required.