The Ideal Family Small Boat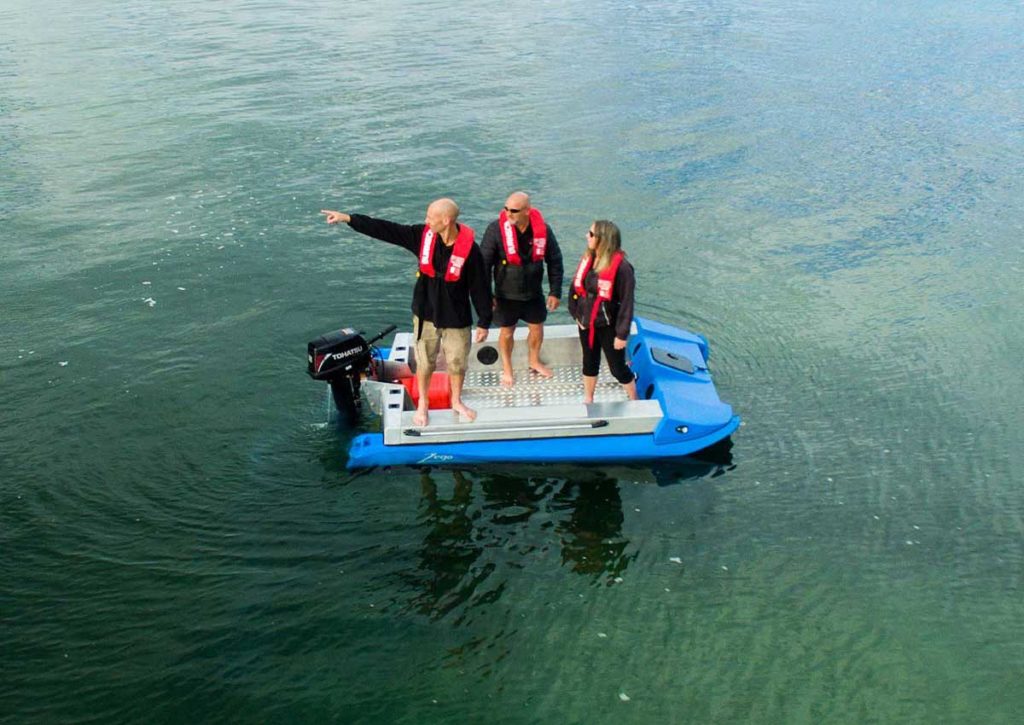 The Zego 300T is unlike any other small boat!
The combination of a wider (1.92m) aluminium superstructure attached to tough polyethylene hulls, provides a platform unlike any other in its class. The incredible stability and shallow draft makes this boat an excellent multi-purpose platform. Ideal for 2 adults and 2 children in sheltered waterways.
For a brochure with specifications – click here
Weighing only 220kg, including a motor, it is very easily launched and retrieved by one adult.  The aluminium and polyethylene construction makes it very resistant to salt, punctures and de-lamination.
The recommended engine is a 20hp four stroke.